Over 50 years committed to quality
TouchPoint360 is ISO Certified. Our service quality and dedication to process improvement is unique in the retail services industry.
---
Since its inception in 1960, E.A. Langenfeld Associates has grown and prospered on a foundation of exemplary service to its constituents and an unwavering commitment to quality at every level. Throughout the decades, our leadership team has continually focused on these core values in guiding the organization to new heights.
Today, EALA leadership continues the tradition of excellence, driving sales and enriching brands for our clients and customers in a multitude of channels. From our management team throughout every layer of our operations, we put a premium on experience and achievement.
In addition to proven track records in sales, installation and merchandising services, the majority of our people have also worked in manufacturing and retail environments, affording them industry insight few others can match. So when you work with our Langenfeld and TouchPoint 360 groups, you are working with people who understand the unique challenges our clients and customers face every day.
Regardless of the markets or channels served, you will find that EALA leadership – indeed, the entire organization – is ready to do whatever it takes to insure the growth and success of your business.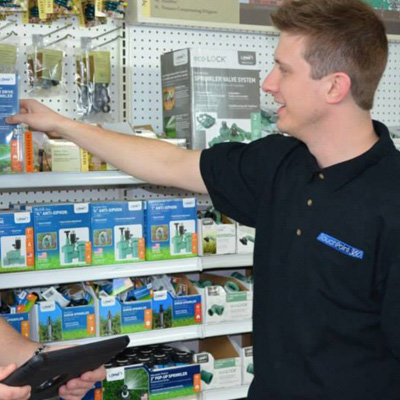 News & Resources
The latest TouchPoint360 news and knowledge from the frontline of retail experience.
January 20, 2022
by Dan Vander Molen It's that time of year again for those New Year's Resolutions. What will yours be? According to RL360 the top 10
March 25, 2021
We have all heard the age-old question, are you a glass half full or glass half empty person? To some, it might seem like a
March 25, 2021
If we grow as a group, our prosperity will grow as a group.