Steve Henley
Steve serves as the President of E.A. Langenfeld Associates since April of 2014. Previously Steve held the position of Vice President & General Manager, Partner for EALA. Steve joined the company in 1998 and has over 24 years of industry experience in operations and sales/marketing management.
Prior to EALA, he worked for Chicago Specialty and Moen Incorporated. Positions held include Production Manager, Distribution Manager, Plant Manager, Director of Manufacturing, Director of Distribution, and National Account Manager. Steve received a BA in Economics from North Park University in 1985 and an MBA from the University Of Notre Dame in 2007. Steve is married and has three daughters.
---
Gregg Morrison
Gregg serves as the Vice President/General Manager for TouchPoint360 since joining the company in 2009. Previously he held management roles in sales and operations for both Davaco, Inc. (Dallas, TX) and Huffy Corporation (Dayton, OH) working with numerous Fortune 100 retailers and consumer brands since 1995.
Gregg holds a BS in Supply Chain Management from the University of Illinois and an M.B.A. from Northwestern University. He enjoys the Chicago summers with his wife Kelley and two daughters.
---
Ellen Scholl
Ellen has 25 years of experience working in Human Resources. Ellen has worked as the Human Resources Manager for TouchPoint 360 and parent Company, E.A. Langenfeld, for the past 9 years. Ellen is responsible for all payroll, benefits, recruiting and employee relations matters.
Prior to joining TouchPoint 360 Ellen worked for Health Contact Partners and Celtic Life Insurance in Chicago. Ellen holds a Bachelor's degree in Speech Communications from the University of Illinois at Urbana-Champaign.
Outside of work Ellen enjoys spending time with her husband and three children, traveling, catching up with friends, and reading a good book.
---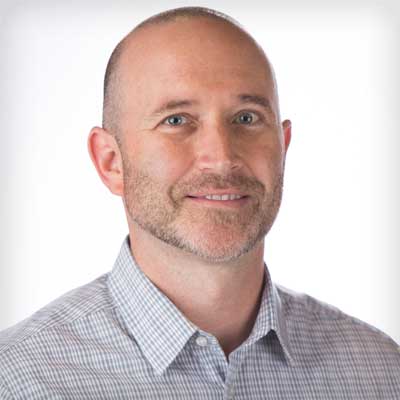 Zach Breen
Zach serves as the Director of Operations for TouchPoint360 since joining the company in 2014. Previously he held similar roles at Apollo Retail (Tampa, FL) and Impact Resource Group (Dallas, TX) for 15 years catering to client's needs.
Zach holds a Bachelors of Arts degree in Organizational Management from Gustavus Adolphus College. Zach enjoys running, concerts, pickle ball and golfing but usually not at the same time. When not on the course or court he can be found spending time with his family.
Rob Sniegowski
Rob Sniegowski is currently a National Project Manager for TouchPoint360. Rob has been in retail since 1990 and with E. A. Langenfeld since 1994 and has served in every aspect of the service end of the business from weekly sales and service of accounts to new store builds and promotional rollouts.
When he is not leading major customer initiatives, Rob can be found playing 16″ softball against Chicago's best competition or coaching his two sons' inline hockey team. Wife Kathy is a CPA, and the two have been married since the year 2000.
---
Ashley Fogler
Ashley joined the TouchPoint360 team in April of 2017 as Sales Manager for Shopper Marketing programs. Ashley also works on the E.A. Langenfeld corporate accounts team and is driving new data initiatives for EALA clients. After completing the GE Financial Management Program, she held various sales and marketing roles for GE Lighting. Ashley is passionate about utilizing analytics and consumer marketing to help our brands lead in an evolving retail environment.
Ashley received a B.S. in Business Administration with a major in Economics from the University of Florida. Ashley resides in the Chicago area with her husband and two children. She enjoys traveling and practicing yoga.
---
Dan Vander Molen
Dan serves as the National Business Manager for TouchPoint360 and has held other titles since joining the company in 2003. Dan's daily focus is on ensuring the highest quality project results for TouchPoint360 Clients. Previously he held sales roles for The Federated Group and Paul Inman & Associates focused on the grocery chain.
Dan holds an A.S in Business Management from Grand Rapids Community College and is currently pursuing a B.S in Business Management from Davenport University. Dan enjoys coaching football, watching sports of all kinds, and spending time with his family.
---
Lisa Weitzel
Lisa joined the TouchPoint360 team in 2014 bringing a wealth of expertise from her 20+ years in the retail services industry. She has a solid understanding of the industry from both the client and vendor perspectives. After building the retail merchandising division at The Walt Disney Home Entertainment division, her career advanced selling and consulting retail services to manufacturers and retailers.
Originally from Pittsburgh, Pennsylvania Lisa acquired her B.S. degree in Interior Design and Consumer Services from Indiana University of Pennsylvania. She now lives in Los Angeles with her husband and two children.
News & Resources
The latest TouchPoint360 news and knowledge from the frontline of retail experience.
December 2, 2020
I really miss live sporting events. I miss concerts, and I especially miss planning a vacation right now. I've also missed a few weddings that
December 2, 2020
The best way to reduce fear is to know the facts to protect yourself.
December 2, 2020
No matter where you live or who you are, we are all learning to adapt to new things in our life.